CH MAYFLOWER SAND CASTLE AT SONLIGHT, WC,  CGC
AND
SONLIGHT'S HOPE AND A PRAYER, WC
NOVEMBER 30, 2017
We are so excited about this breeding! Hope is a Gus/Joy daughter and her father through and through.
November 21 Hope visiting Hillcrest Animal Hospital for an X-ray to see how many puppies.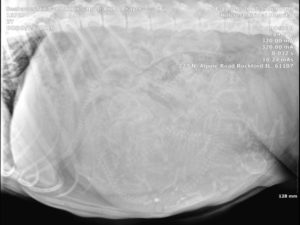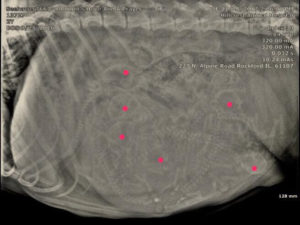 The lightest colored x-ray (directly to the left) is the original and after posting it on FaceBook we had guesses from 6 to 13.  The darker one has the red dots showing six heads. What's your count?